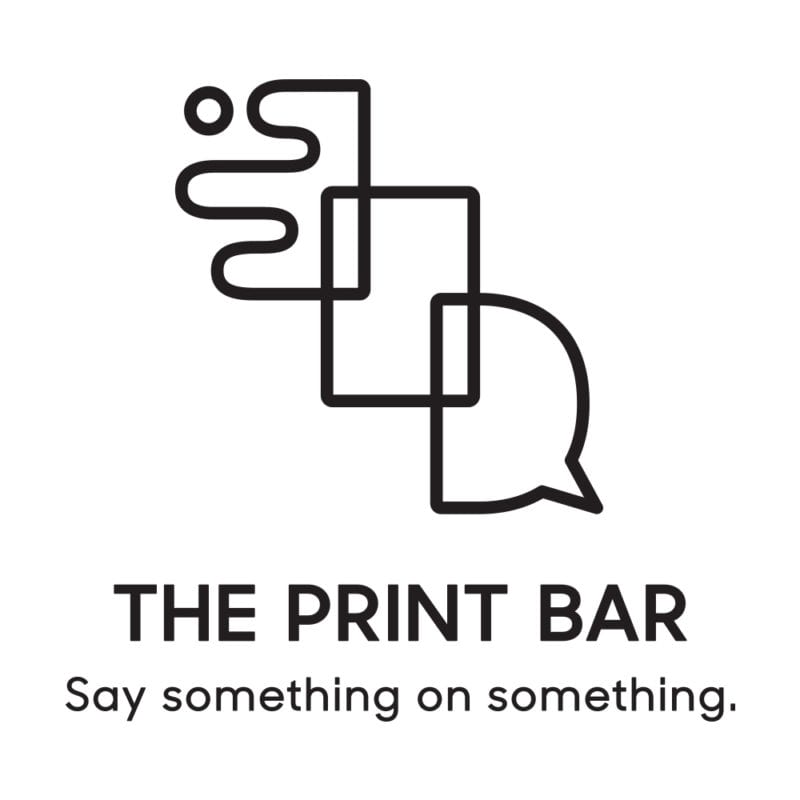 The Print Bar
At The Print Bar we know that what we wear says something about who we are and we're motivated by the stories behind every t-shirt we print. Whether creating staff cohesion, making a special occasion memorable, raising awareness for an event or simply fuelling people's creativity, we're passionate about helping people share their message.
We have no minimum or maximum print runs and an easy-to-use online designer so that anyone can easily create and print their own high-quality, custom t-shirts and printed products.
Our dedication to leading the way in our industry has seen us invest in cutting-edge printing technology, adopt environmentally friendly water based inks and source only certified socially and environmentally responsible garments.
'What's Next' for The Print Bar? We're always striving to be more than your average printing company by contributing to the creative fabric of our community through print workshops, exhibitions and live demonstrations. That's why we're excited to partner with TEDxBrisbane, our leading festival of change-making ideas.
More TEDxBrisbane Partners