Apply To Advocate At TEDxBrisbane 2019
Advocates hold a well-respected position within the TEDxBrisbane community.
They contact each participant ahead of event day to welcome them into the community and answer all questions one on one.  On event day they help foster meaningful discussions amongst participants, make introductions between members of our community we believe would benefit from being connected, and act as a friendly face for the significant percentage of our participants who identify as introverts.
Beyond event day, advocates continue to engage with their allocated participants helping them to stay inspired, put their ideas into action, and make ongoing connections throughout the community.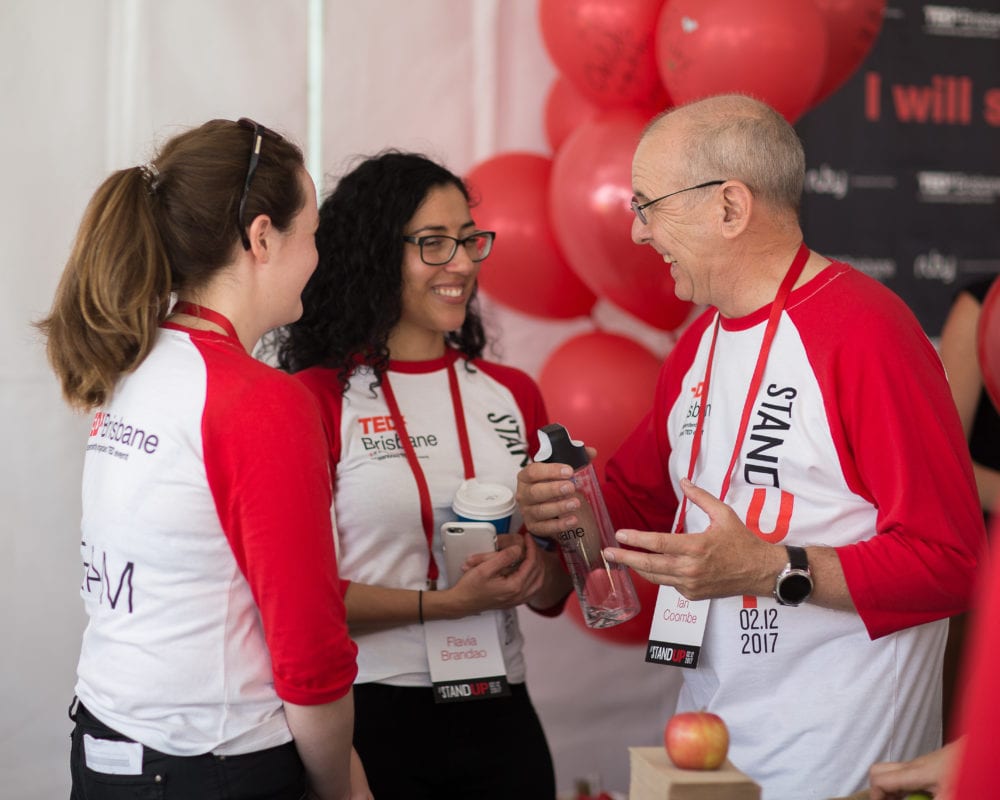 "Being an Advocate is a rewarding, life changing experience. TEDxBrisbane is an inclusive, supportive community where everyone genuinely wants you to succeed! The sense of belonging and accomplishment this experience brought me was second to none."
Flávia Brandão, Community Engagement Manager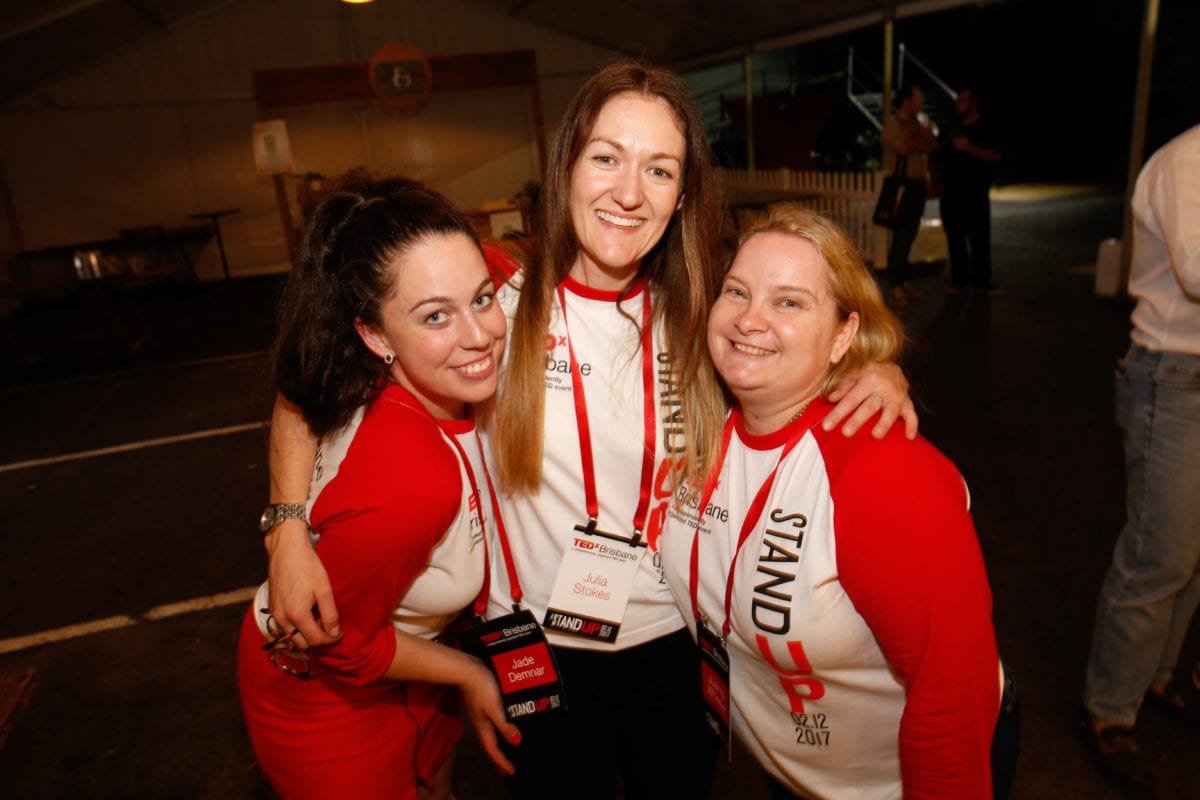 "Be prepared to be surprised! There is much to be gained from paying it forward, bringing people into the TEDx experience and connecting them to a thriving community."
Julia S, Advocate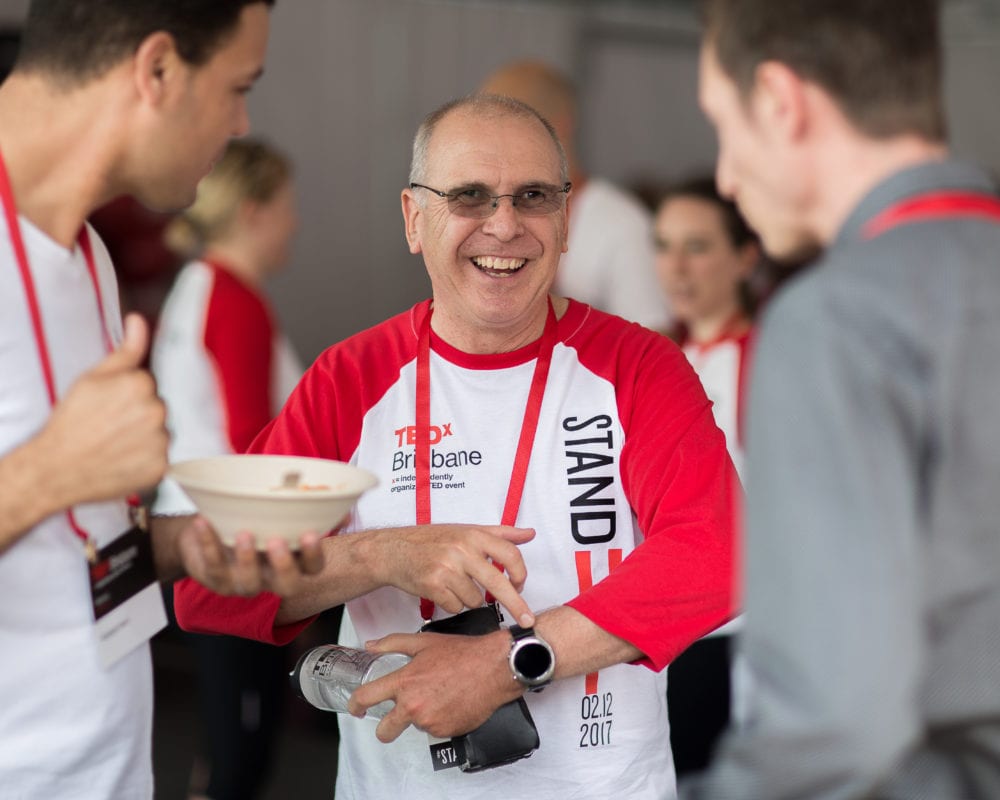 "As a TEDx Advocate, I saw the magic from close up. WOW! A whole new level of experience beyond attending."
Ian Coombe, Advocate
Historically our advocates have also performed operational tasks on the day. However, our event has now grown significantly, and the time has come to separate these two roles. So, from 2019, we will have Advocates, and we will have Operations Crew members.
Applications for Advocates and Operations Crew roles are now live. Please have a think about which position you would be interested in applying for.  You can only be appointed to one.
Applications close 11:59pm on Sunday 13th October.
Here is a snapshot of what the 2019 Advocate role will look like:
The focus will be on:
supporting participants to enter (reconnect with) the community in a meaningful and stress-free way
identifying people your participants should connect with before or on the day, and sharing it with them
building community before the day, on the day and after the event
ensuring they connect with every one of their allocated participants on the day (except where expressly rejected)
helping participants establish and grow meaningful connections that will advance their individual changemaking efforts #engineeringimpact
Additional important points to note:
Individuals must be a recent TEDxBrisbane alumni to apply to become an Advocate
Advocates can be an audience member for every in-theatre session.
Advocates will be asked to purchase a half-price Advocate Ticket which will offset some of the costs for their place ($87.50).
Advocates will receive a dedicated Advocate t-shirt, as well as the SWAG bag.
If the reduced cost of the Advocate ticket would still prevent someone from becoming an advocate, they can apply for a scholarship.
Ideal Advocates might include:
Extraverts who love meeting new people
People who love walking up and engaging in meaningful conversations with strangers and calling participants they've never met
People who love purposeful networking – connecting people who can help each other make the world good (or at least a little better).
People who would rather be in the theatre than outside organising event operations